Is it Safe to let Your Bengal Cat Go Out?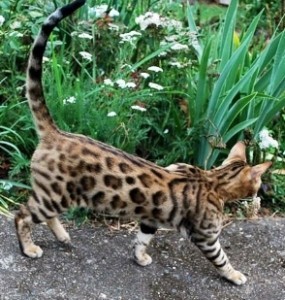 Some people might ask themselves, should they let their bengal cats or bengal kittens go outside?
If you live in the middle of a busy city in a big condo building, then it is not necessarily recommended to let your cat out.
Your bengal cat might get lost or cat-snatched!
However, all cats LOVE the outdoor world and can get very moody just being inside all the time!
So what to do?
There are several options:
1. Keep your bengal cat indoors and get him many toys to play with to keep him happy and excersized
2. Take your bengal cat out in a