21 Kittens in a Box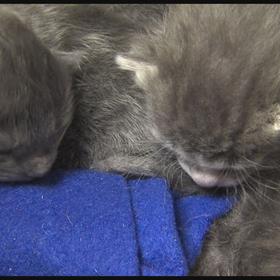 On Thursday morning, a resident in Syracuse's Tipperary Hill area discovered a box containing more than 21 kittens while she was taking a walk.
The woman brought the box of surprises to Fairmount Animal Hospital, where they received the care that they need.
The kittens were surprisingly in good shape with just a few fleas. They are believed to be about two to three weeks old and probably born to three separate mothers.
On Friday, only a day later, each of the kittens has a clean bill of health and most have already been adopted.
The Fairmount Animal Hospital says they are surprised at the incredible