d777k asked:
Cat climbs up wall to enter house on the second floor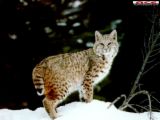 Judge Judy of Y/A asked:
I have 4 cats and tonight I'm going to get another cat (not kitten) from a friend who can't keep the cat. Does anyone have good suggestions for getting the cats used to each other quickly? How can I convince my existing cats to get along with the new cat?