Cats Poisoned in Hope of Saving Endangered Western Ground Parrots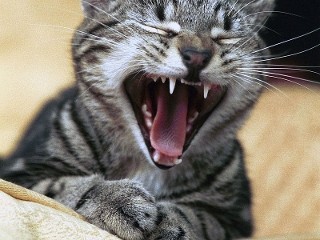 Poisonous baits are being dropped by plane in two  national parks in West Australia in order to kill off feral cats preying on the Western Ground Parrot.
The Department of Environment and Conservation (DEC) says the western ground parrot is one of Australia's most critically endangered species, with fewer than 140 of the birds known to be alive.
In an attempt to fend off the rapid decline, the DEC have begun trialling cat baits in the Fitzgerald River National Park and Cape Arid National Park on WA's south coast.
The two parks are the only places where the parrots still survive.
DEC ecologist Sarah Comer thinks that the feral cats are the major factor in the parrot's decline. She also said that the effectiveness of the baits would be closely watched.
"The first batch of Eradicat baits were dropped by plane in the Fitzgerald River National Park in mid April, with more bait drops following over the past few weeks," Ms Comer said.
"A number of cats are being radio-tracked, and it is hoped we will get clear evidence of mortality following the baiting."
——————————–
Right or Wrong Thing to do?
Now what do you think about that? Of course it's good to make sure that the parrots don't die but what about the cats??
Why is it okay to go killing the wild cats just because the parrots are dying out (which might also be our fault too)?
Do YOU think it's right to do so?  What is more important to let live, the parrots or the cats?
Comment below,
Greetings,
Camille